Posted on
By Track N Trail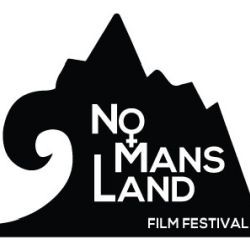 Read it here first: No Man's Land Film Festival Comes to Edmonton!
Get Traction!
Last Minute Valentine's Day Gift Ideas?
To Our Loyal Clientele,
Looking for a last minute Valentine's Day Gift Idea? For the practical, how about stopping your loved ones from falling on their butts with the newly super-slick sidewalks! We've got Kahtoola Microspikes and Nanospikes in stock. In addition, we also have all of our Salomon studded shoes on sale, including the Spikecross ($149), Speedspike ($159) and Snowcross ($139) on sale.
For those who want to spend an evening being inspired, please check out the new No Man's Land Film Festival! For more info, see the text block below.

What is the No Man's Land Film Festival?

From the Film Fest organizers themselves:
REDEFINING FEMININE IN ADVENTURE AND SPORT THROUGH FILM.

No Man's Land Film Festival is an all-female adventure film festival based out of the Rocky Mountains of Colorado that meets a need and desire to highlight and connect women in pursuit of the radical. We are a collaboration and celebration of men and women who are deeply engaged in enhancing the female presence in the adventure arena. The goal of this festival is to connect like-minded individuals who are action-oriented, wish to support a shared vision of gender equality, have a desire to experience their passions and environments through a uniquely female lens, and above all, love adventure.
Along with cultivating a deep interest in exploring the vastness of our planet from a female point of view, No Man's Land strives to create a history of motivating audiences to implement and inspire change. Our mission transcends the films presented; this festival acts as a platform for progressive thought and movement in the outdoor industry. At No Man's Land, we aim to redefine feminine in adventure and sport through film.
From Track N Trail and the Film Fest:
We are proud to partner with Track N Trail and make our grand debut in Alberta! Track N Trail has brought Edmonton numerous mountain film fests over the years, and this April they support the need to showcase more women in film and the outdoor sports we love.
Join us Wednesday, April 4th at 7 PM at Metro Cinema (Garneau Theatre: 8712-109 St), for an inspirational night of films as we give voice to the women who are out there living the Track N Trail motto: Take it Outside.
Doors open at 6:30, show starts at 7 PM. There will be a 15 minute intermission and the program is 90 minutes long.
We would like to note that although you can check out the trailer here, the program that we have selected for you is one that will cater to our audience. All films will be reflective of outdoor mountain sports and culture, including climbing, skiing, and trail running. We also will not be playing any films that previously played at the Banff World Tour, Vancouver Best of Fest or Reel Rock film festival.
Tickets are $20 in advance, $25 at the door. We can't wait, Edmonton!