Posted on
By Jess Grenier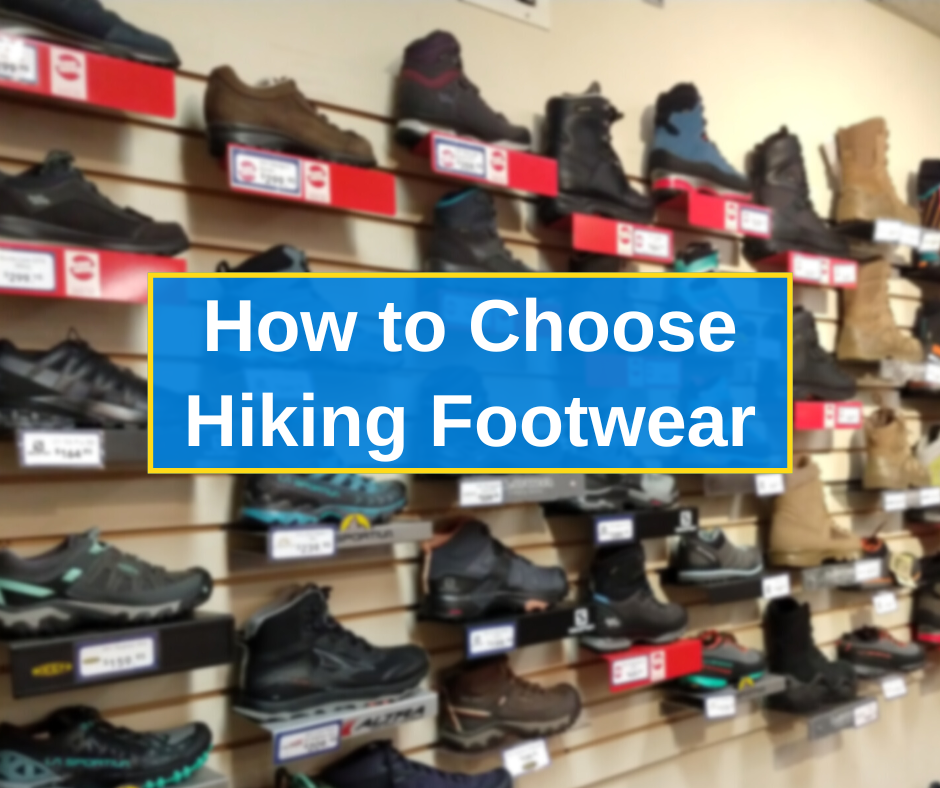 In this article we are going to talk about different kinds of hiking footwear, 5 fitting tests to do, and bonus pro fitting tips.
Whether it was your friend that convinced you to get into hiking or you deciding that you wanted more adventure in your life, you will be needing the right footwear. Sadly our everyday kicks or running shoes just won't cut it when you need grip. So what do you wear then? Everyone is unique and you will all have different fits and needs from your hiking footwear. 
Questions to Ask Yourself
What kind of adventure am I going on?
Different footwear is recommended depending on where you are going and how long you are going for.
What is my budget?
Footwear ranges dramatically in price when you are comparing shoes vs heavier boots. 
Do I need or want ankle support?
If you are prone to rolling you ankle or know you will be in uneven technical terrain, it is encouraged to get ankle support for yourself. 
Do I need a shoe that is stiffer or more flexible? 
You may want to choose a stiffer sole if you like more support underfoot or if you will be carrying a heavier load for a long period of time. A stiff sole can feel strange at first, but it is designed to help give your feet extra support for long days on the trail or for that heavier backpack. 
Do I want them to be waterproof?
There are a few different materials on the market that will help keep your feet dry on the trails. The most common membrane will be Gore-Tex (GTX) which is a breathable waterproof membrane. Great for the wet grass, puddles and rain you may encounter. The one drawback of waterproof shoes is they are going to be less breathable which can make your feet hot and sweaty. 
What size do I need?
While it is great to start with a number, take the time to focus on what your feet are actually feeling in the boot! The size is just a guide to start off the footwear fitting process. 
Types of Footwear
There are a few different styles to choose from: trail runners, hiking shoes, mid hiking boots, and multi day backpacking boots. They each have a recommended purpose, but you can use any of them for any activities as long as their pros and cons are considered. 
They are light, flexible, have good grip and can be versatile for running or hiking. They do not provide the most support for the foot or the ankle.
They are stiffer underfoot than trail runners which provides good support for long days on the trails. Usually a great durable and budget friendly option. They do not have any ankle support.
These give you the support you need underfoot while also providing extra ankle stability for ankles prone to rolling or for uneven tricky terrain. Boots are typically more durable than trail running shoes due to the materials they use in the upper and midsole. They are also lighter than multi day backpacking boots helping you save energy with each step. Some models may not be high enough for the best ankle support. Often waterproof, they can be less breathable than trail runners.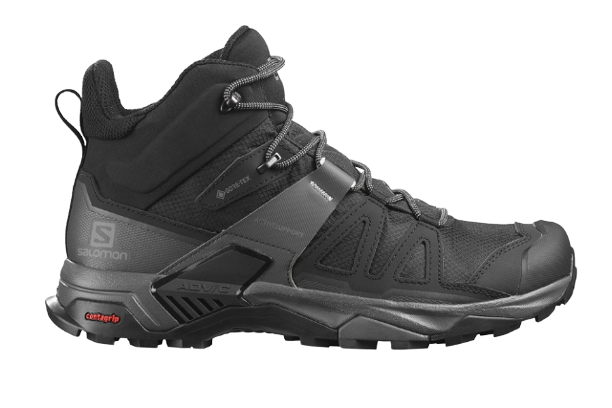 These are the beasts of the hiking world and will be the most durable and supportive of the footwear options you can get. They are designed with the stiffest of soles to help your feet handle the weight you are carrying and the multiple days you will be hiking in them. They are usually heavier, bulkier, and more expensive.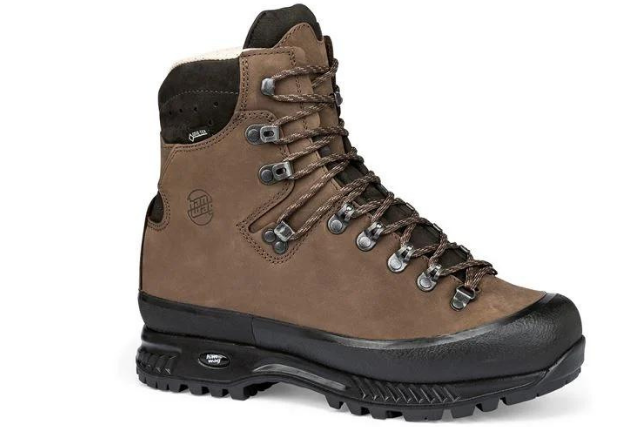 Fitting
We have all been there on a hiking trail where that hot spot has turned into a blister and you still have many kilometers to go. On an adventure, you will encounter unpredictable trails and uneven terrain. This is not something that you have to consider when walking on flatter trails in town. So, How do you fit a technical boot? 
5 Fitting Tests
1. Your heel should be locked into place and not sliding up and down as you walk on level ground or on an incline. 
2. None of your toes should not be touching the end or sides of the boot when walking around especially when going downhill. No ones wants bruised toes or lost toenails... Yup... it happens.
3. Your feet should not shift around. With your feet firmly planted, try and shift your feet side to side in your footwear. If there is any movement, this can lead to blisters on the bottom of your feet. 
4. When walking downhill, ensure your feet are not sliding forward, this can also lead to blisters on the bottom of your feet. 
5. When standing still and walking around, can you feel any hot spots? These are pressure points that can lead to sore spots or blisters. You do not want to feel any.
Pro Fitting Tips:
1. Wear the socks that you will be hiking in. Your sock should be well fitted and should not bunch up in your shoe.
2. Bring your insoles or orthotics, this changes the fit of the shoe drastically.  If you are considering aftermarket insoles, test them out in-store with the boots you want to buy.
3. Try on the boots at the end of the day.  Our feet will often swell after hours of being on them and this will tell you how your boots will perform after a long day of hiking.
4. After you have purchased your boots, wear them around the house for a few hours. This can bring to light any issues that might arise on the trails. 
5. If the boots do not work do not keep them. Yes, you heard right!  As long as you are returning them to the store following the return policy conditions, the store will be happy to take them. Your footwear can make or break your adventuring. We want to make sure that you are happy with the gear that you are setting off into the sunset with.
6. We can sometimes be tempted to buy based on looks, but we highly recommend looking for the footwear that feel the most comfortable and supportive for your needs!